Former Ecolab CEO, Doug Baker Jr., Invests in Sagiliti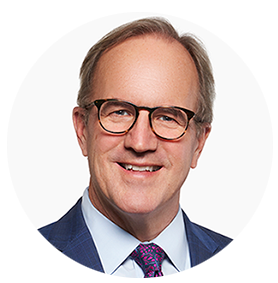 Sagiliti, formerly JIT Services, is excited to announce that former Ecolab CEO, Doug Baker Jr., has joined Sagiliti's ownership group and board of directors. Sagiliti is in a unique position to make great strides in sustainability and economic equity, a factor that drew Baker to the company.
"The opportunity to invest in a team that is also 'all in' on sustainability and economic equity was incredibly important to me," said Baker. "[Sagiliti] already delivers outstanding value to its customers and community, and has the opportunity and capability to do even more. I am looking forward to helping [Sagiliti] reach its full potential."
In Baker's time at Ecolab, his decisive leadership and vision helped grow Ecolab into the global leader in water, hygiene, and infection prevention solutions and services. Baker's experience and expertise is sure to push Sagiliti forward in its pursuit of sustainability and empowering everyone to positively impact their environment.
"We are uniquely positioned to help our clients succeed in achieving their environmental, social and governance (ESG) goals, and Doug brings a wealth of experience, insights and relationships to our diverse and inclusive team", said Sagiliti CEO Ravi Norman.
"Since our founding, [Sagiliti] has been rooted in helping customers understand and manage their utility costs," said Sagiliti President Mike Menzel. "Today, it's about so much more than cost savings as our clients seek to make a meaningful impact on their resource use. Doug joining [Sagiliti] signifies the evolution of our organization and comes at a pivotal time when we are poised for growth."